Dwayne Johnson has announced that he is returning to the Fast and Furious film franchise after healing his rift with Vin Diesel.
The actor played Luke Hobbs in five films across the popular action franchise, including his own 2019 spin-off Fast & Furious Presents: Hobbs & Shaw
, opposite Jason Statham.
However, in recent years, Johnson had been engaged in a public falling out with franchise lead Diesel and did not reprise the role of Hobbs in 2019's F9. He was absent from the main cast of this year's Fast X, although did make a cameo during a post-credits scene.
Writing on Twitter on Thursday (1 June), Johnson announced that a new Hobbs movie is currently in the works and said that he and Diesel had "put all the past behind us".
"Hope you've got your funderwear on… HOBBS IS BACK," he wrote. "And he just got lei'd. Luke Hobbs will be returning to the Fast & Furious franchise. Your reactions around the world to Hobbs' return in Fast X have blown us away.
"The next Fast & Furious film you'll see the legendary lawman in will be the HOBBS movie that will serve as a fresh, new chapter & set up for FASTX: Part II."
The Fast and Furious franchise, which began in 2001 with The Fast and the Furious
, has split its final entry over two films: the recently released
Fast X
, and another forthcoming entry.
"Last summer Vin and I put all the past behind us," Johnson continued. "We'll lead with brotherhood and resolve – and always take care of the franchise, characters & FANS that we love.
"I've built my career on an 'Audience First' mentality and that will always serve as my North Star," he added, alluding to his days as WWE wrestler "The Rock".
"Congratulations to my Fast Family & Universal Studios on the global success of FAST X and as always, Hobbs & @SevenBucksProd are motivated to help take the Fast franchise to new and exciting places for fans worldwide," he continued. "'Daddy's gotta go to work' ~ HOBBS #HobbsIsBack #FastAndFurious #PutYourFunderwearOn."
The feud between Johnson and Diesel was made public in 2016, when Johnson shared an inflammatory Instagram post aimed at an unnamed co-star, later confirmed by him to be Diesel.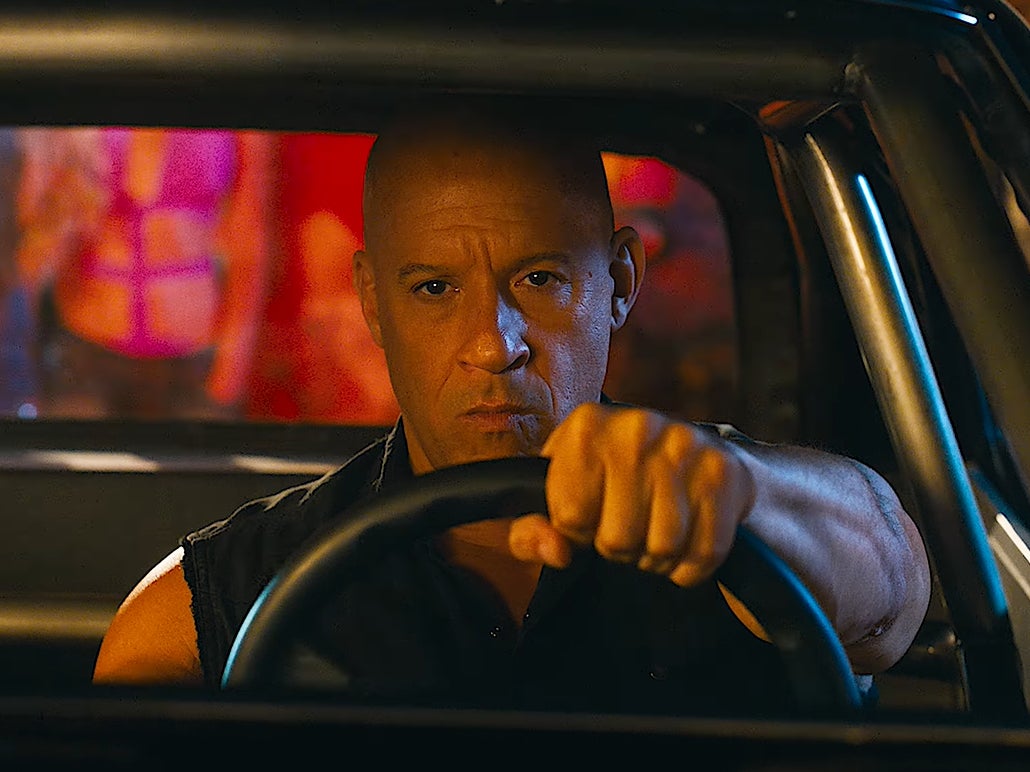 "Some conduct themselves as stand-up men and true professionals, while others don't," he wrote. The ones that don't are too chicken s*** to do anything about it anyway. Candy asses. When you watch this movie next April and it seems like I'm not acting in some of these scenes and my blood is legit boiling – you're right."