---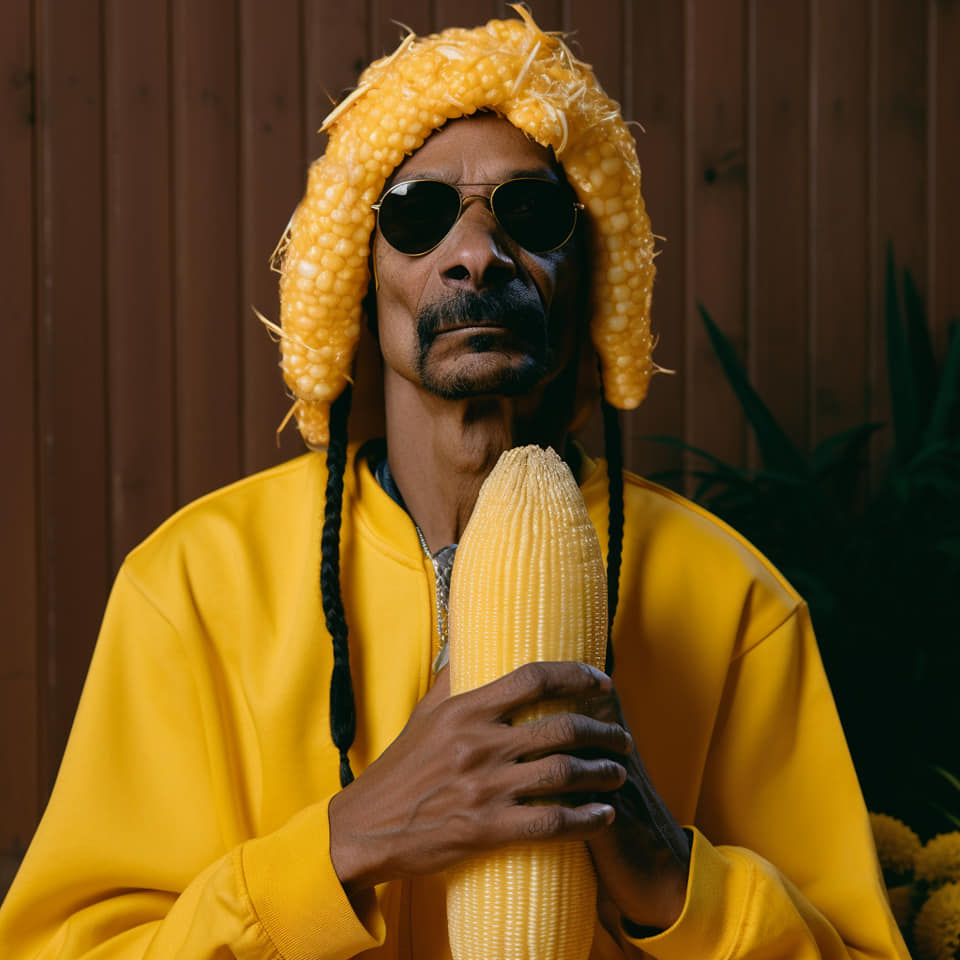 Ladies and gentlemen, get ready to experience the one and only Corn Dogg! That's right, it's your boy Snoop Dogg, but with a twist – I'm all about that corn dog life.
Picture this: I'm rolling down the street in my lowrider, munching on a delicious corn dog. It's crispy on the outside, soft and fluffy on the inside, with just the right amount of mustard and ketchup. My ride is bumping with the latest hits, and I'm feeling fly as hell.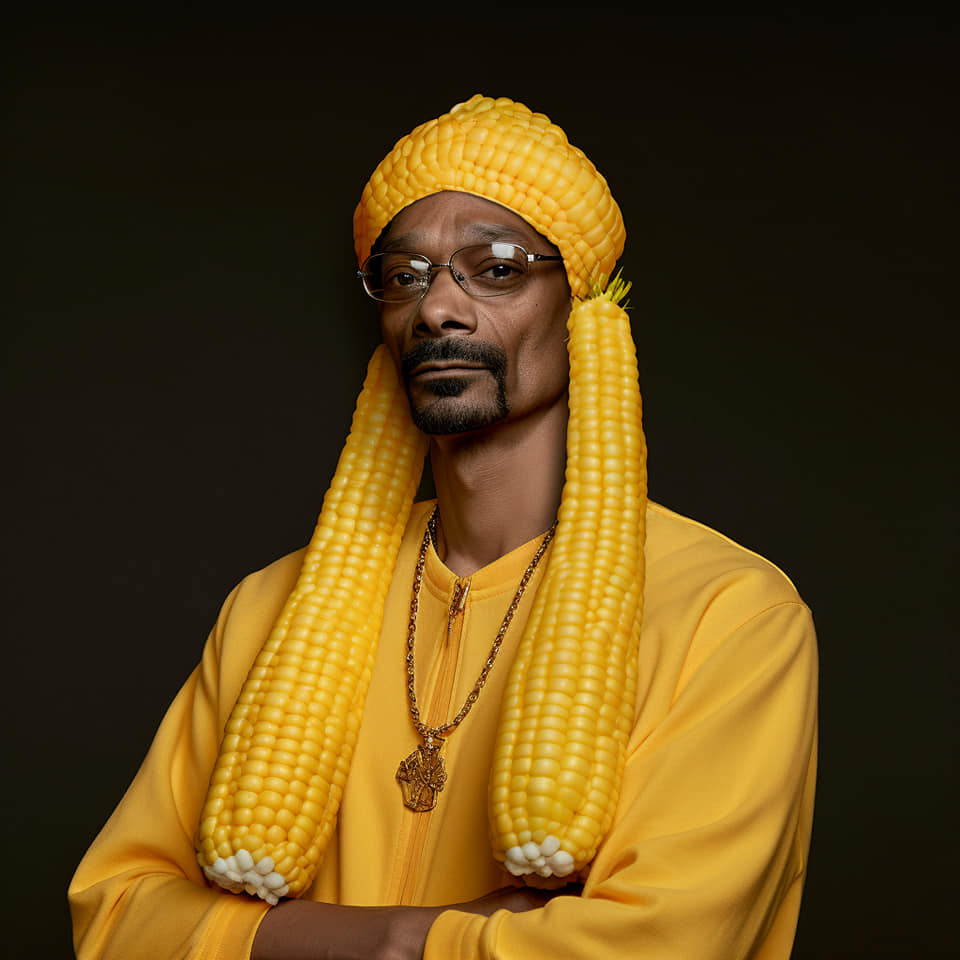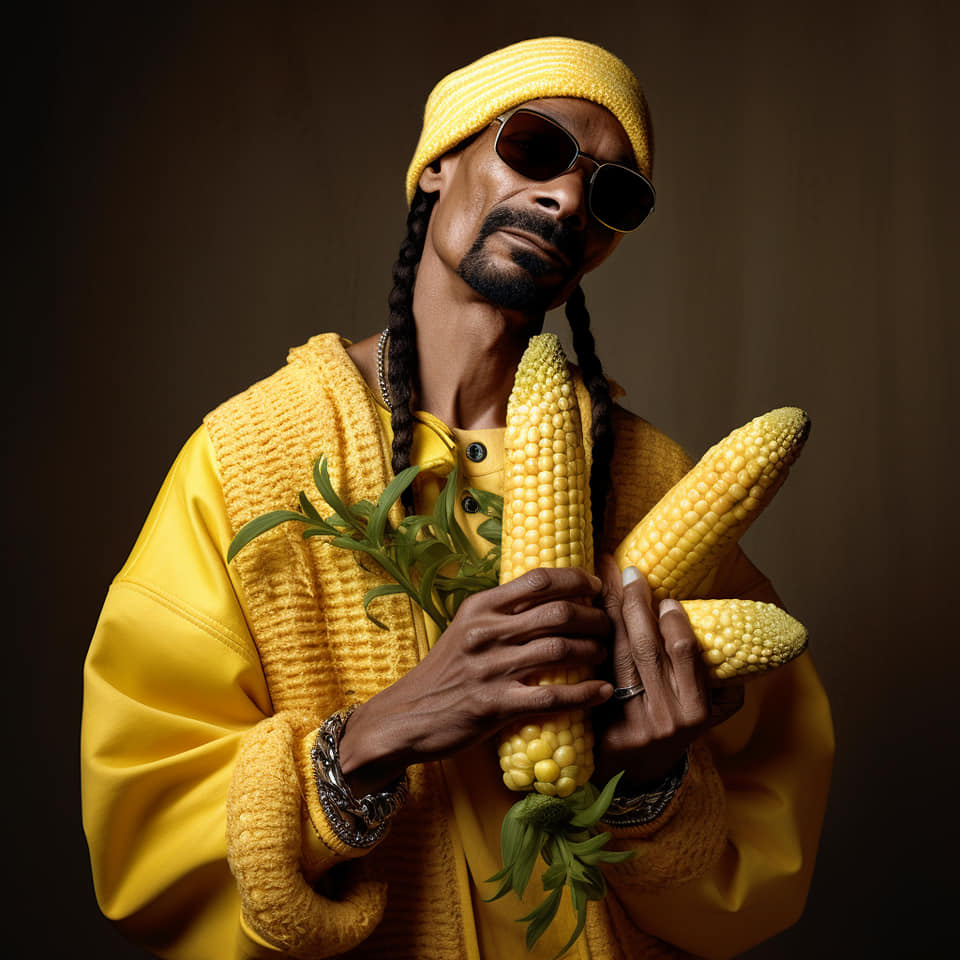 I walk into the club, and everyone stops and stares. They're used to seeing Snoop in his classic style, but now I'm sporting a corn dog necklace and a corn dog hat. The ladies can't resist, and the fellas are all jealous.
I hit the stage, and the crowd goes wild. I start spitting rhymes about my love for corn dogs, and the whole place erupts. They're chanting "Corn Dogg! Corn Dogg!" and I'm loving every minute of it.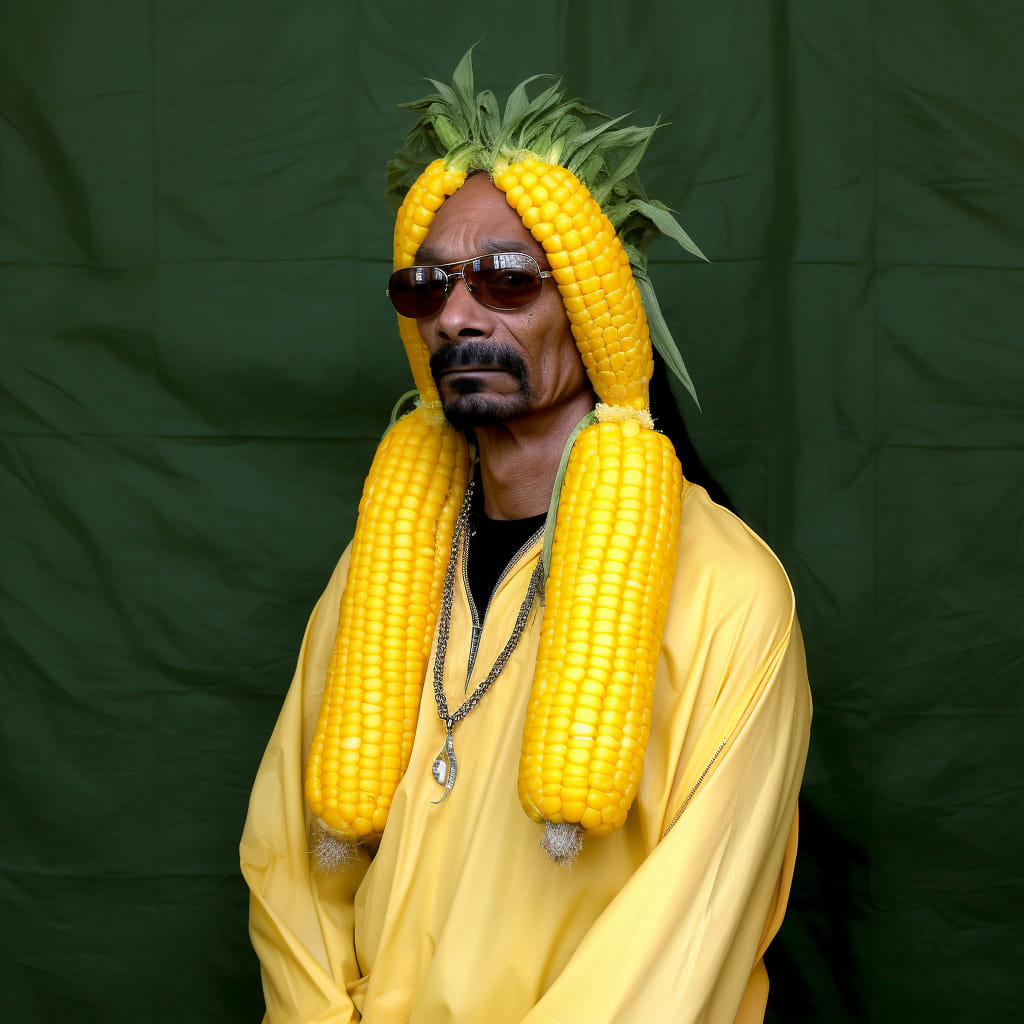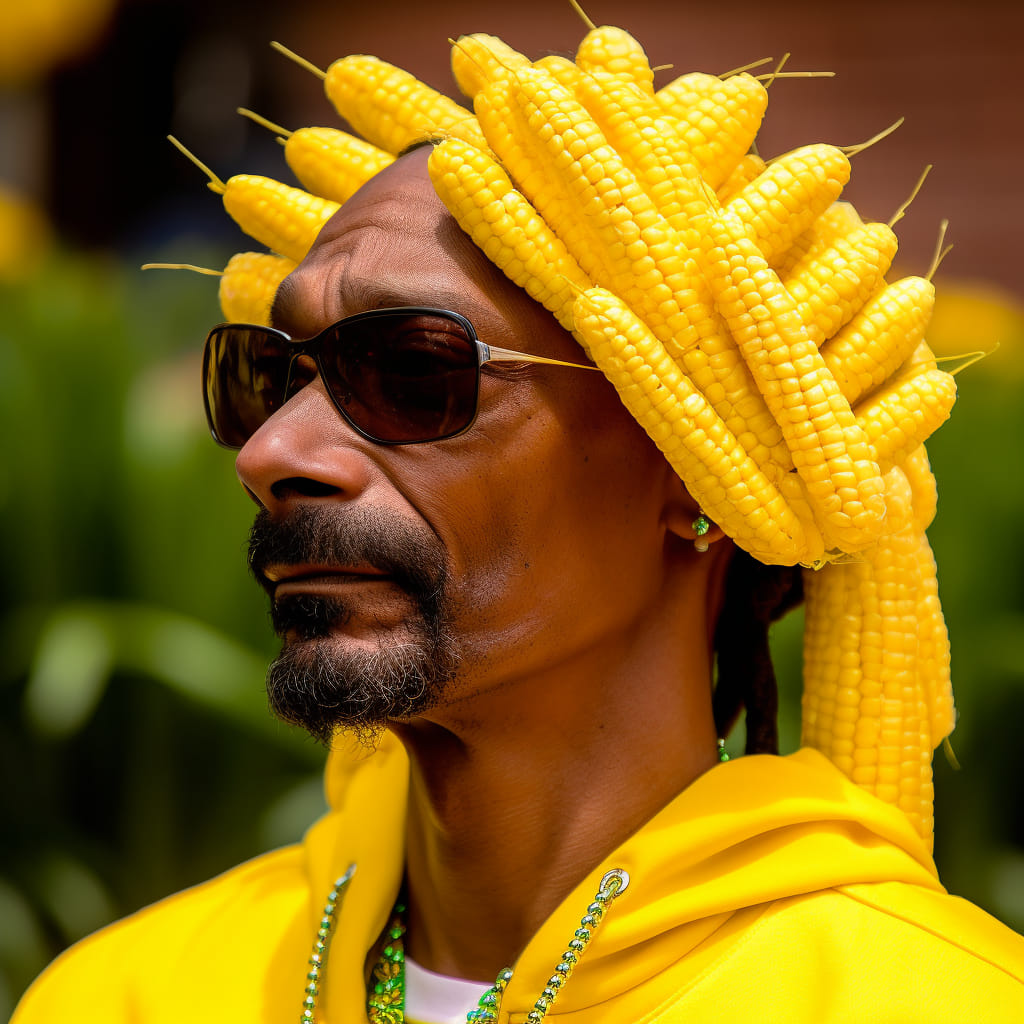 After the show, I head backstage and grab a few more corn dogs. I've got my own personal chef who cooks them up just right, and I never leave home without a few in my pocket. They're the perfect snack to keep me going through long recording sessions and photo shoots.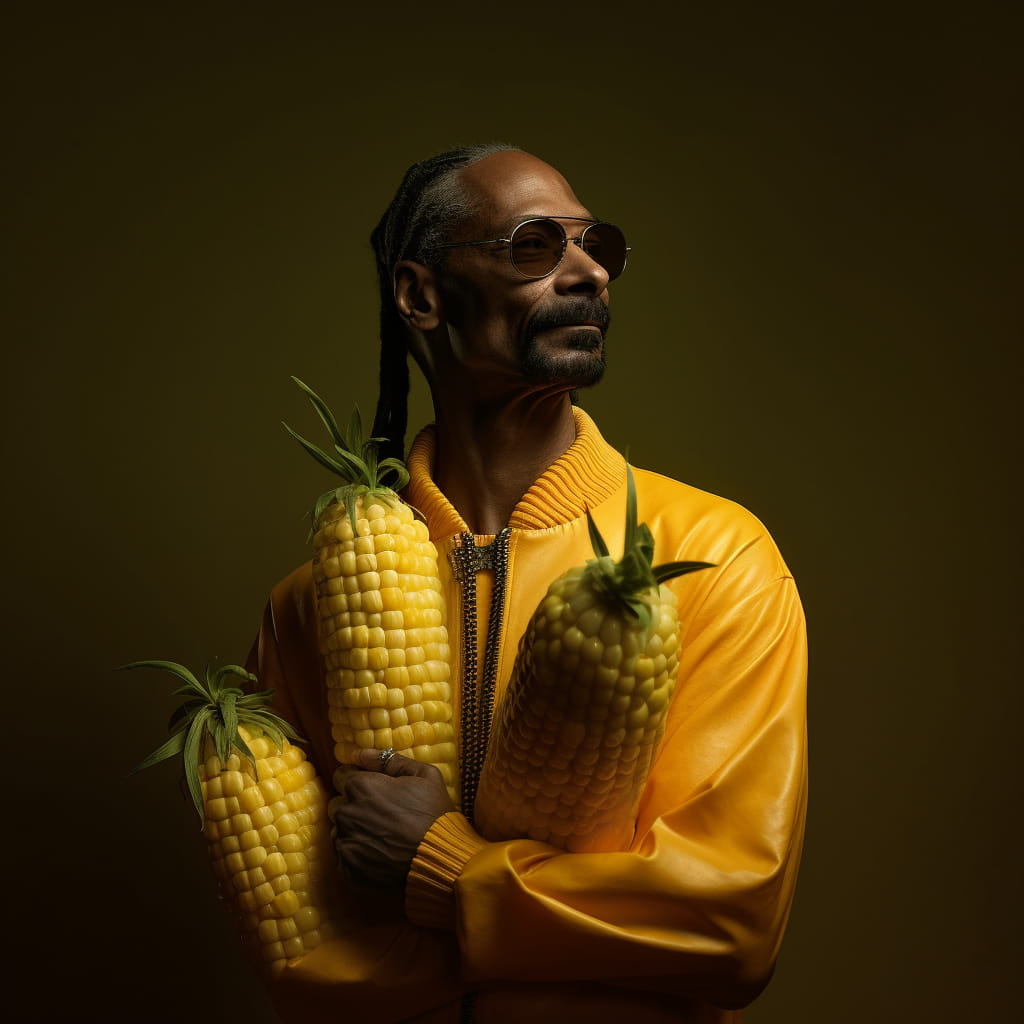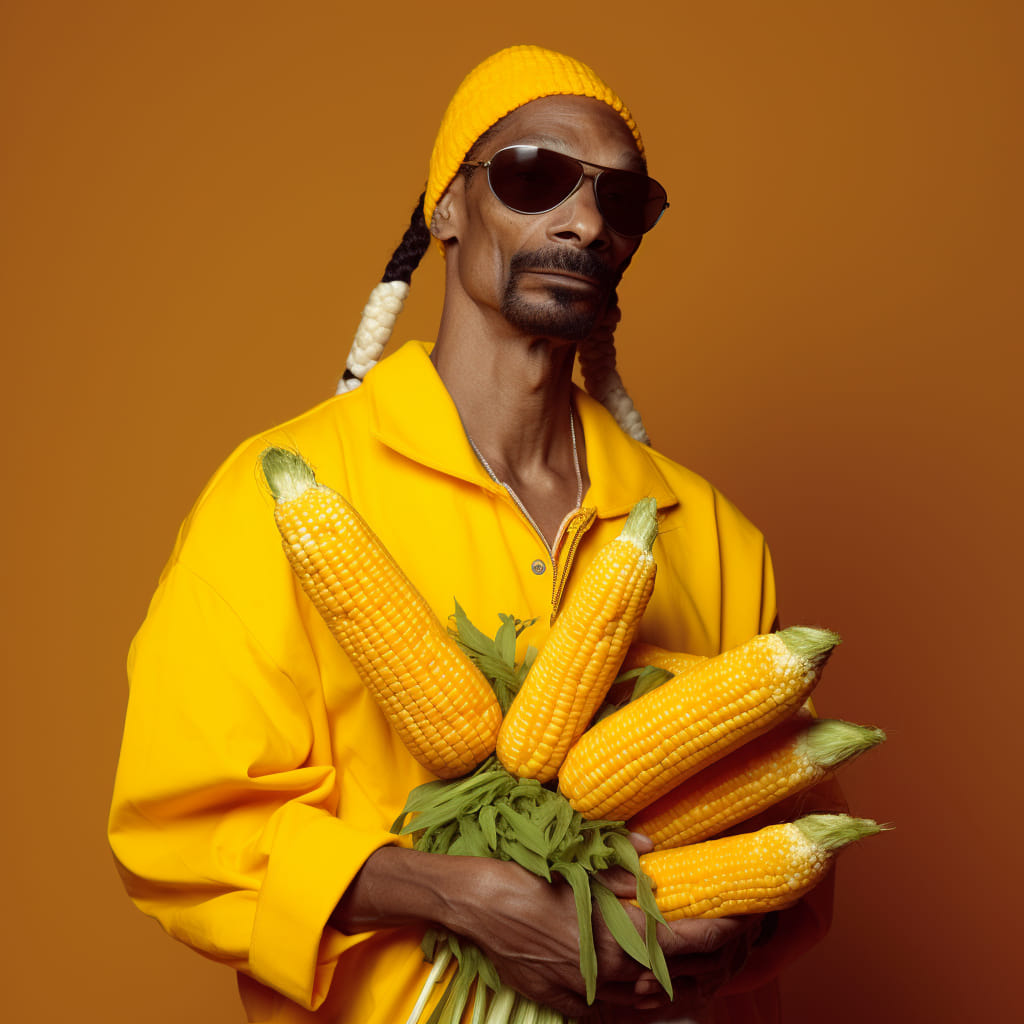 So if you see me out and about, don't be surprised if I'm chowing down on a corn dog. It's my signature style, and I'm proud of it. Corn Dogg for life, baby!